This Keto Pumpkin Swiss Roll Recipe is Easier Than It Looks
This keto pumpkin swiss roll is a luscious dessert that you can make ahead of time!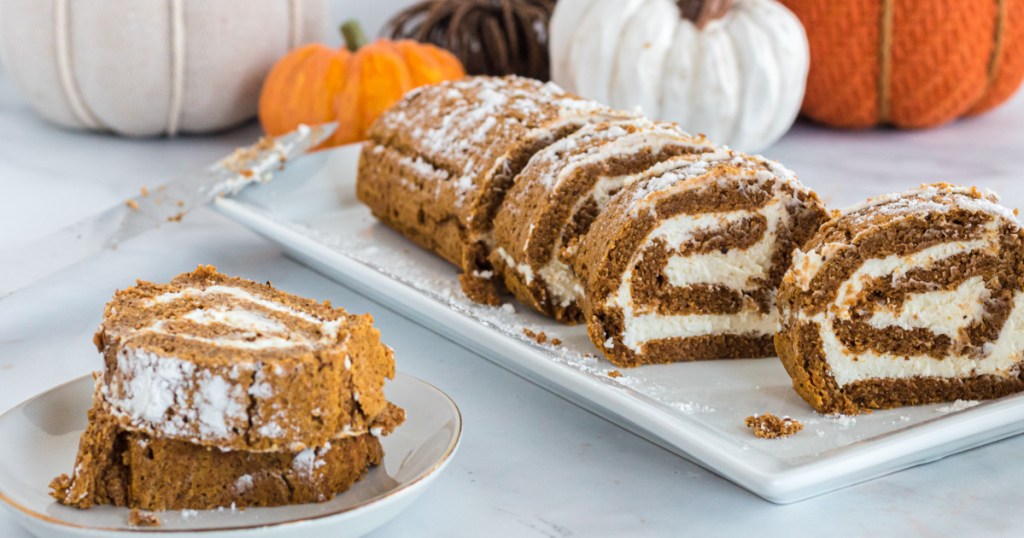 Looking for a delicious keto dessert?
This pumpkin Swiss roll is to die for! This dessert gives you the taste of a pumpkin pie but in a cake form. The rich taste you get in every bite will have your mouth watering. And guess what? It comes in at just 5 net carbs per serving, so you'll be able to enjoy this low-carb treat while still sticking to your keto diet!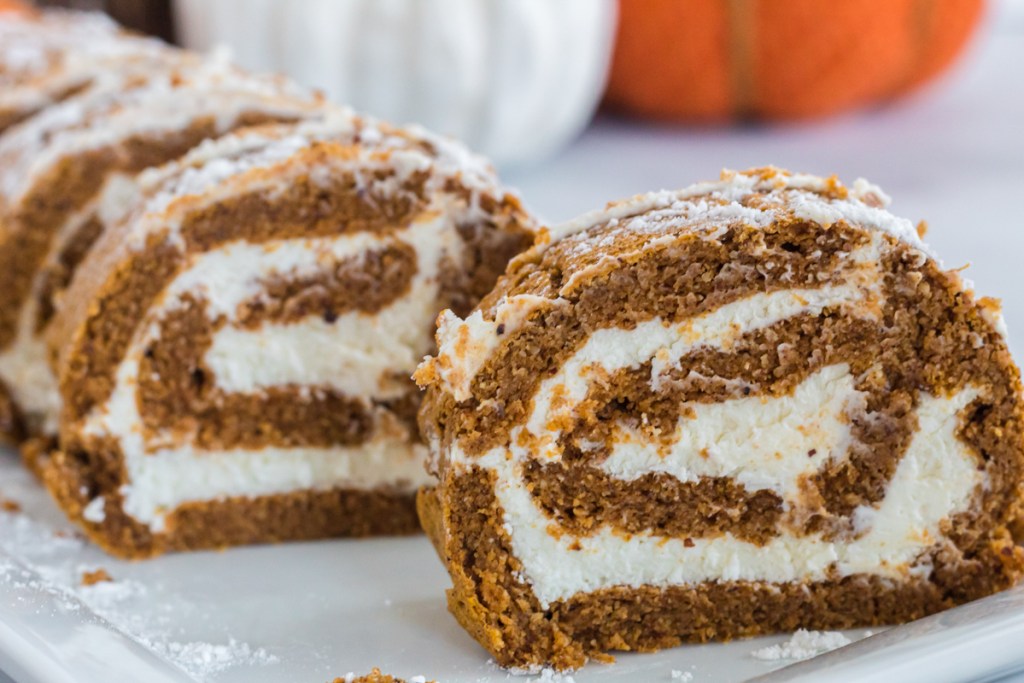 Don't worry, this may look fancy and complicated, but it's super easy to make!
You can also make this ahead of time and freeze it. If your life is anything like mine, my time is precious, so anything I can make ahead of time is an instant win for me.
---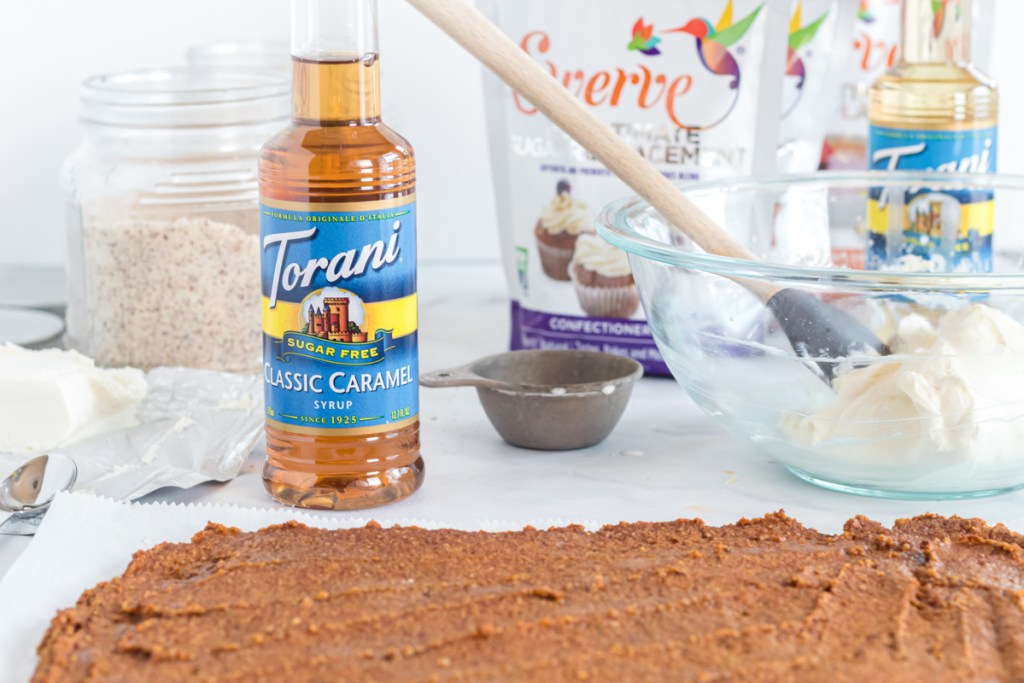 Hip Tips for making this keto Pumpkin Swiss Roll:
This swiss roll can be made 2 weeks ahead of time!
I used a combination of Swerves in this recipe to still have that sweetness but not overpowering sugar taste. I used the brown Swerve as well as the Swerve granular.
When rolling, the pumpkin Swiss roll will most likely crack. It won't fall apart, but it won't be perfect either, so keep this in mind.
---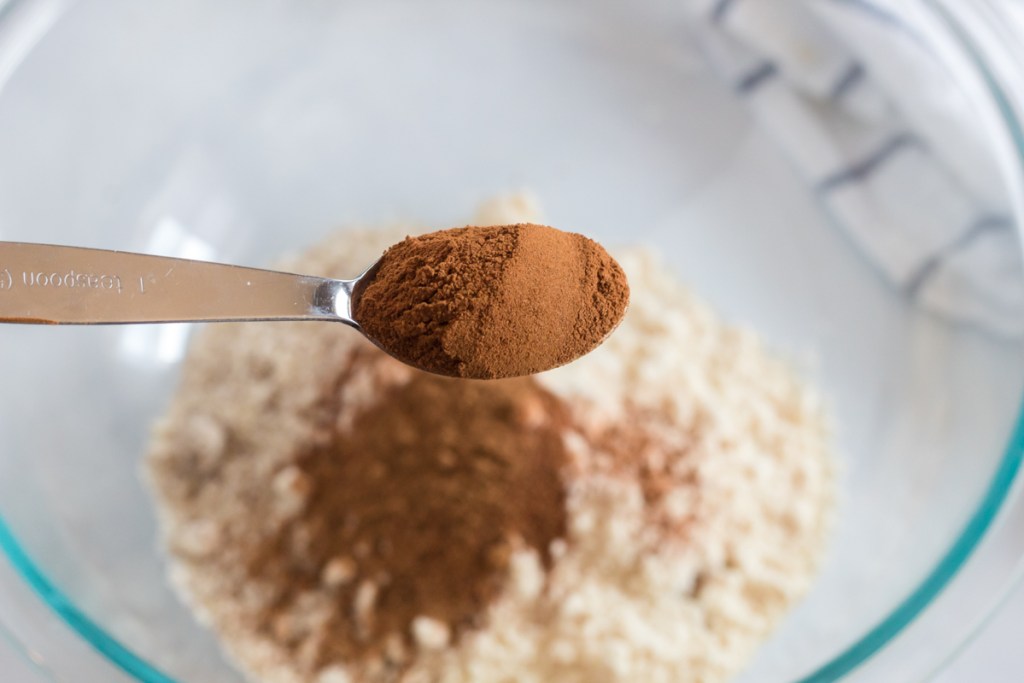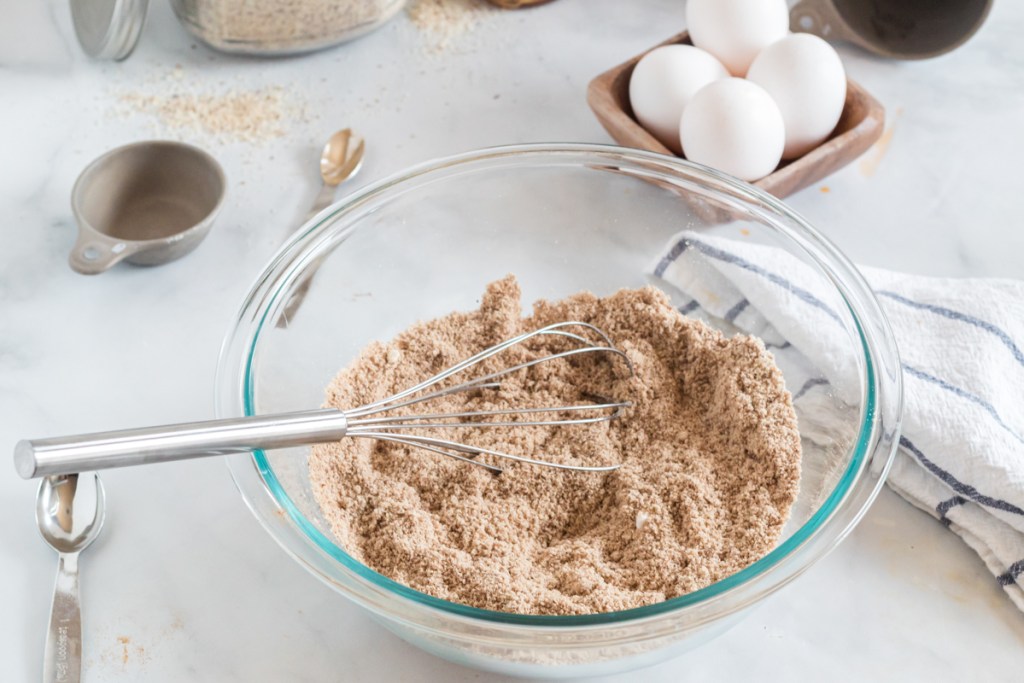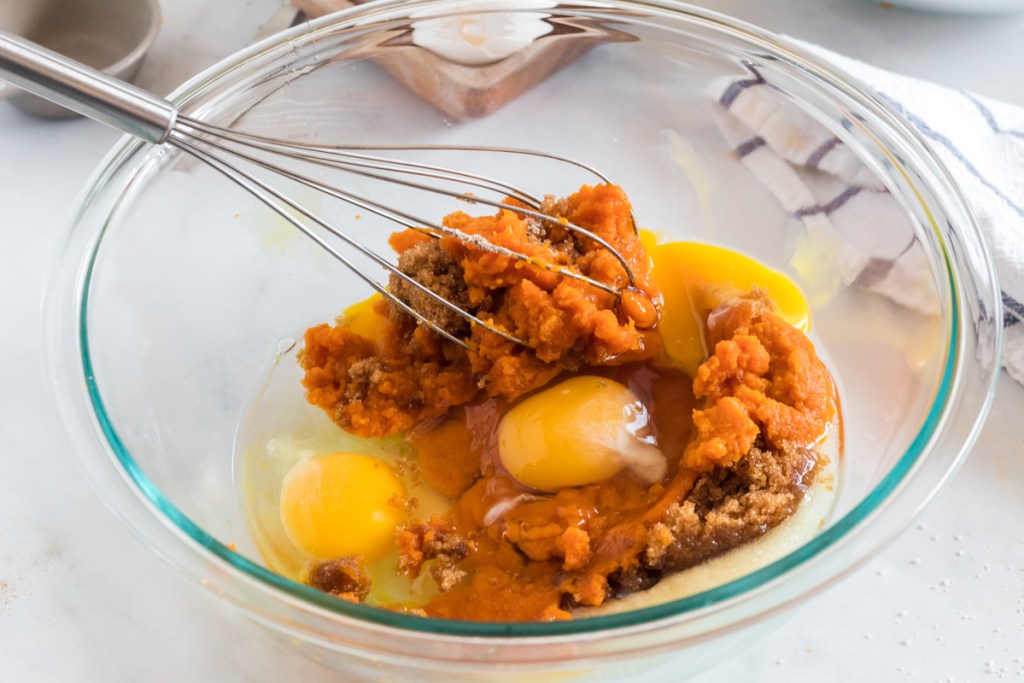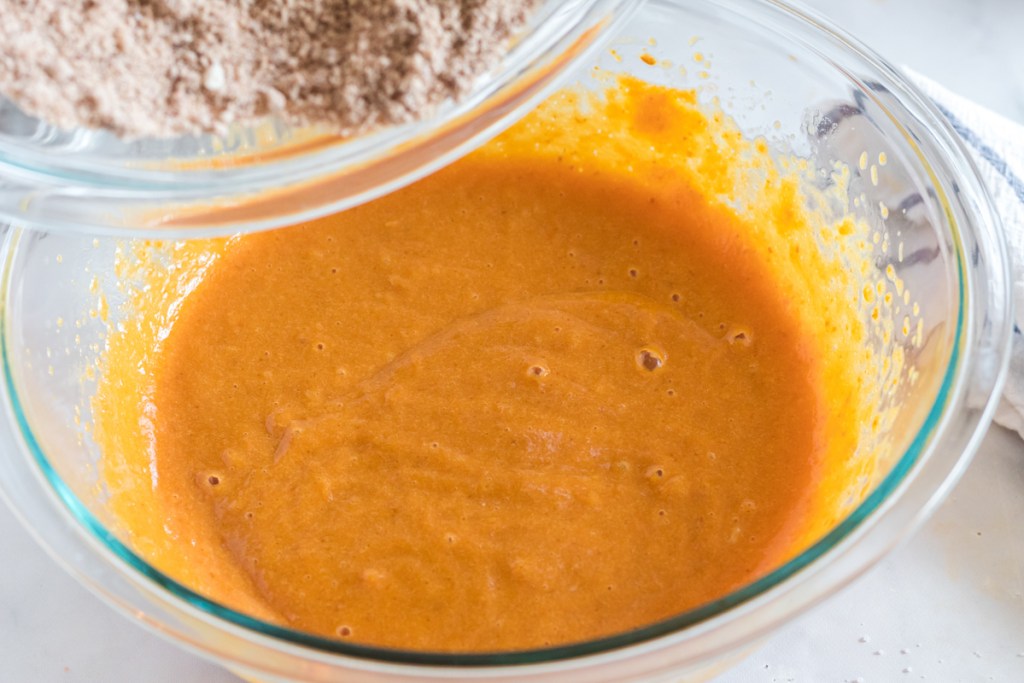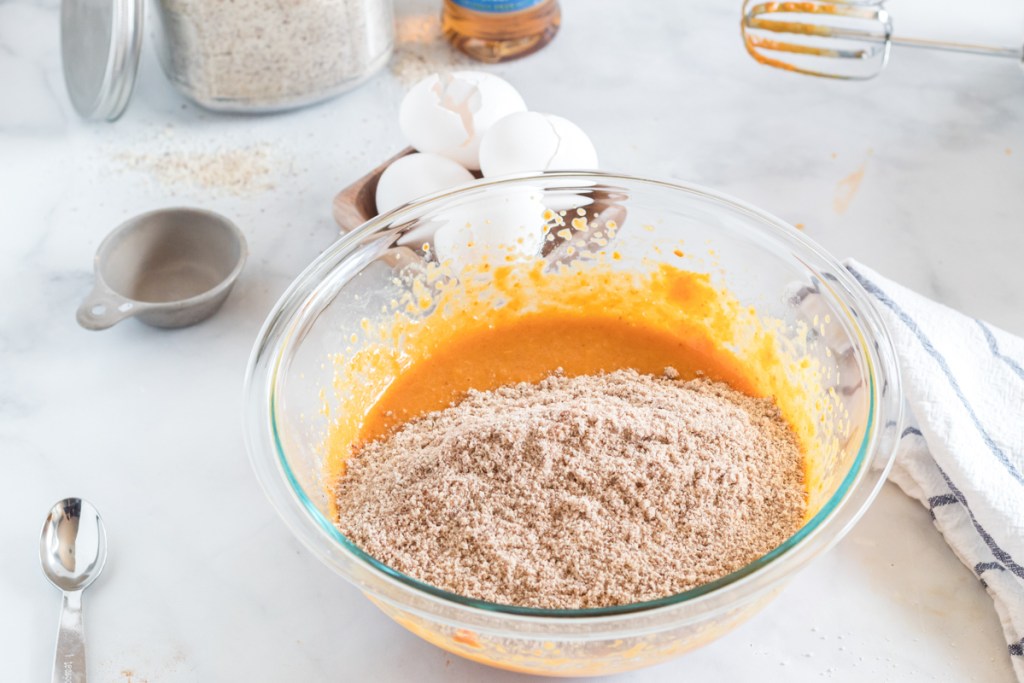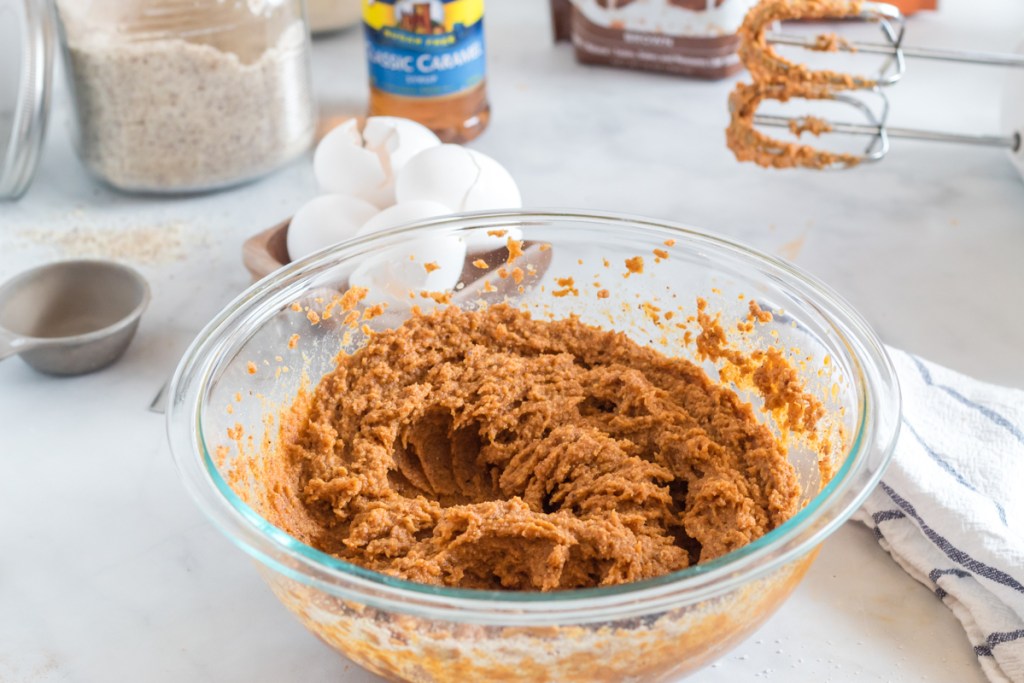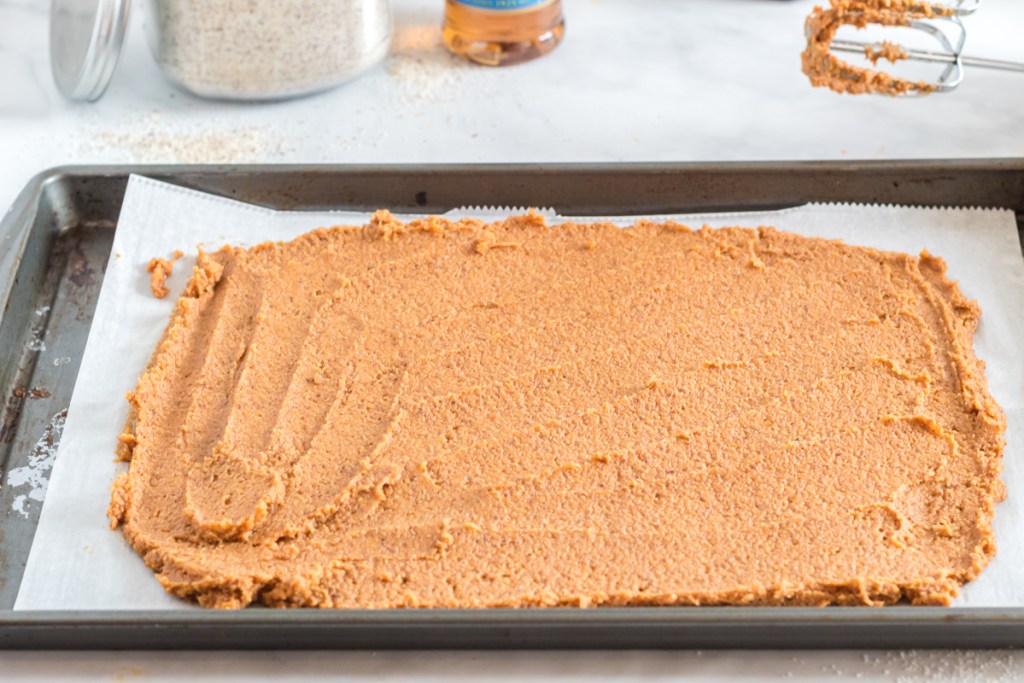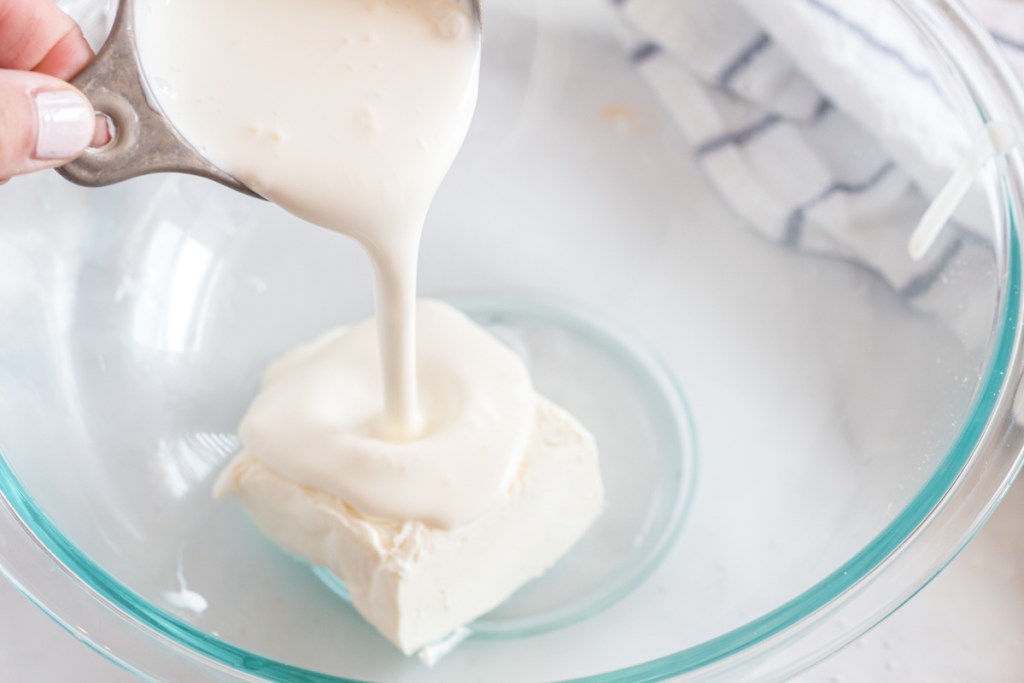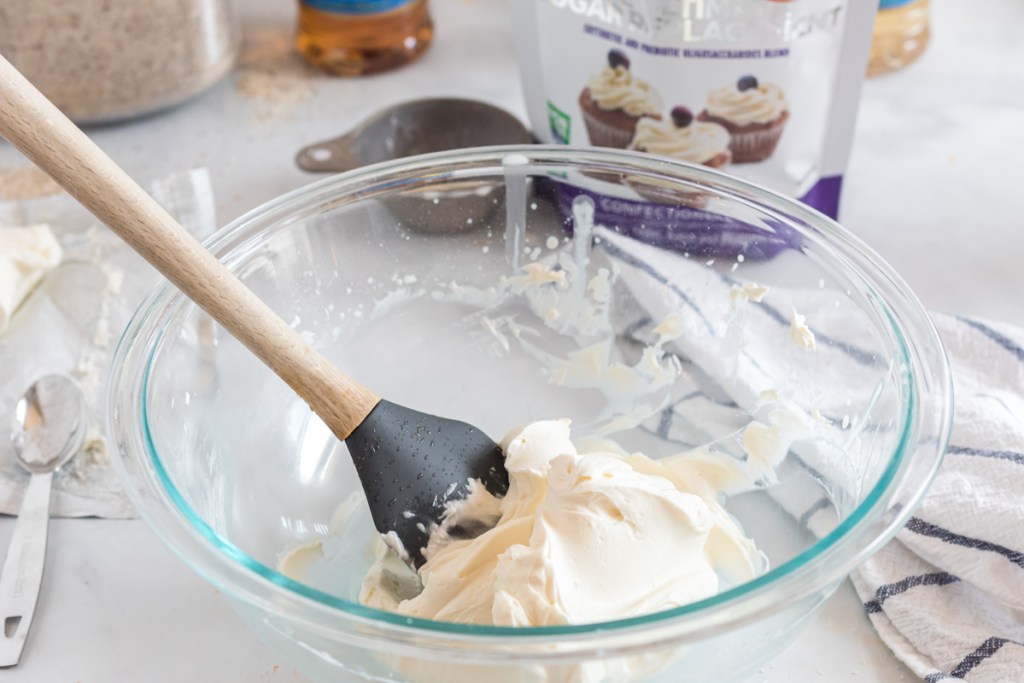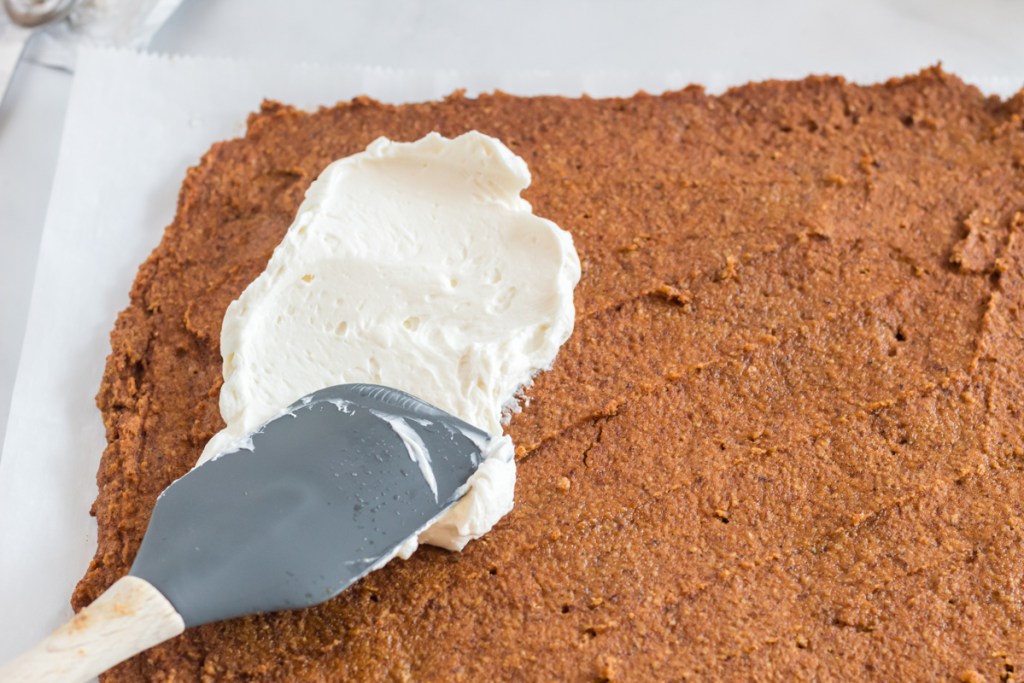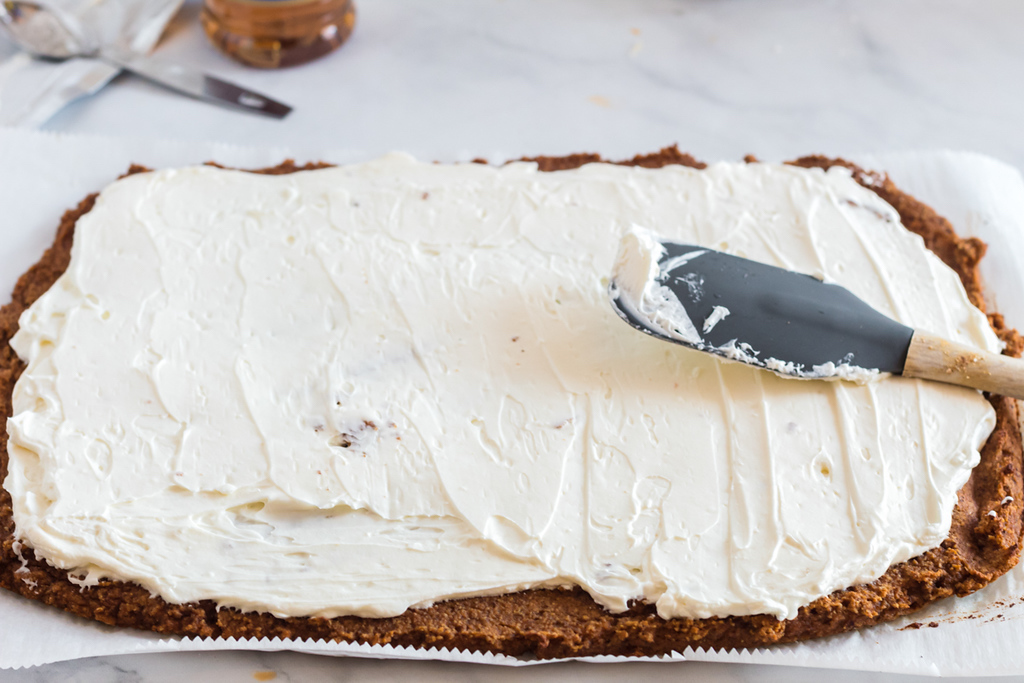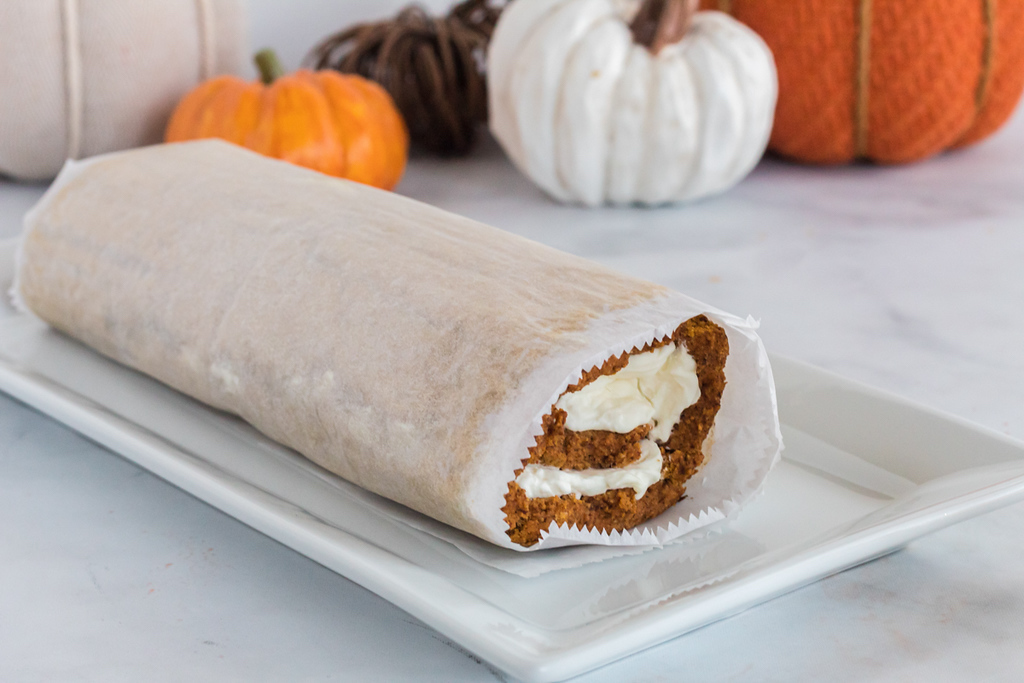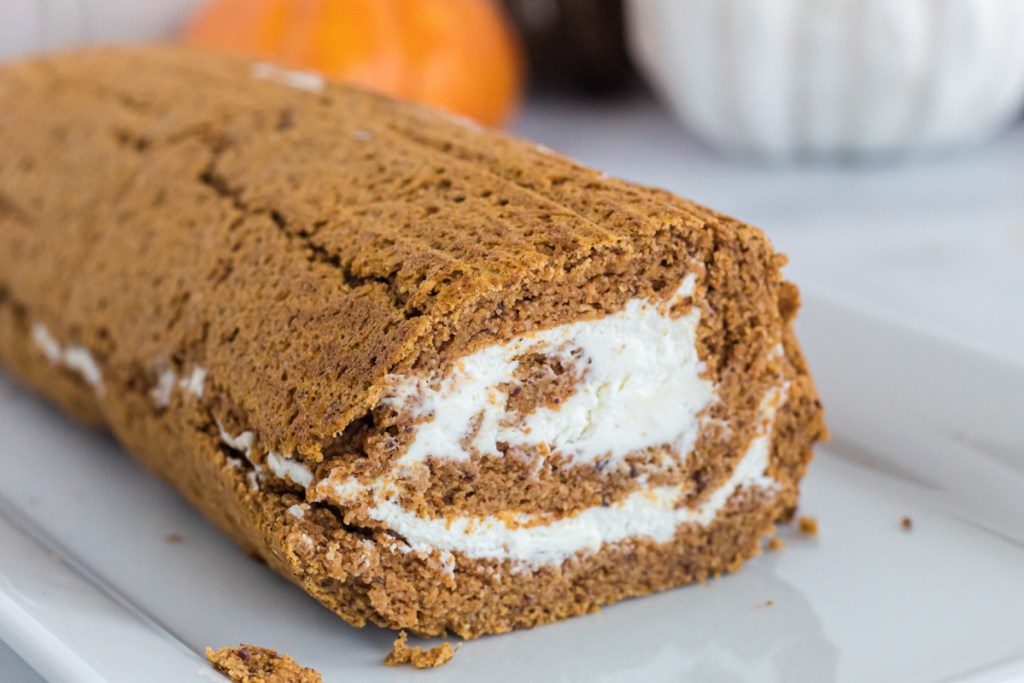 ---
Print
Keto Pumpkin Swiss Roll
yield: 10 SERVINGS
prep time: 20 MINUTES
cook time: 15 MINUTES
total time: 35 MINUTES
This keto pumpkin roll is a luscious dessert that you can make ahead of time!
Ingredients
Spring Roll Cake:
3/4 cup almond flour
1/4 cup coconut flour
1 teaspoon baking powder
1 teaspoon cinnamon
1 teaspoon nutmeg
1 teaspoon pumpkin spice
3 eggs
1/4 cup Swerve brown
1/4 cup Swerve granular
1 cup pure pumpkin puree
2 tablespoons Torani sugar free caramel syrup
Cream Cheese Filling:
1 1/4 cup heavy whipping cream
8 oz. cream cheese (room temperature)
1 tablespoon Torani sugar free vanilla syrup
5 tablespoons swerve confectioners
Directions
1
Preheat oven to 350 degrees.  Line your sheet pan with parchment paper and set aside
2
In a large bowl add all dry ingredients (except for the sugar alternatives) and mix. Set aside
3
In a large bowl add eggs brown Swerve, granular Swerve, and mix with a handheld mixer for about a minute until eggs are fluffy.  Mix in pumpkin puree and caramel syrup.
4
Add dry ingredients to pumpkin puree mixture and mix on low until combined.  The batter should be easy to spread but not runny.
5
Spread batter evenly over the parchment paper (you should get about a 9x12 rectangle shape from the batter).  Bake for 15 minutes.
6
Remove from the oven.  Set aside for 15 minutes to cool.
7
While the cake is cooling, you can make the cream cheese filling. Add heavy whipping cream, cream cheese, syrup, and swerve confectioners in a medium-size bowl and mix with mixer until you reach a peak texture. Let sit for a few minutes to reach room temperature so the cream cheese can spread easily over the cake.
8
Place the parchment paper with Swiss Roll on the counter and spread cream cheese filling over the cake covering completely.
9
Now you will start rolling the cake from one end pulling the parchment paper off the cake as you roll.  Re-cover swiss roll in Saran wrap to keep the roll tight.
10
Refrigerate Swiss roll covered for 4 hours or until completely cooled.  If making ahead of time, you can cover swiss roll and freeze up to 2 weeks prior to serving. If freezing before serving, place in the refrigerator the day before to thaw.
11
Garnish with Swerve Confectioner and serve.  Enjoy!
Nutrition Information
Yield: 10 slices, Serving Size: 1 slice
Amount Per Serving: 284 Calories | 24.8g Fat | 24.8 Total Carbs | 2.9g Fiber | 2.4g Sugar | 5.2g Sugar Alcohol | 6.2g Protein | 16.6g Net Carbs
---
Don't be alarmed by the high total carb count!
Fiber and erythritol, the main ingredient in Swerve, do not affect blood sugar in the same way that regular carbs do, so we've subtracted them from the total carb count. You'll see that the net carbs are much lower once you remove the sugar alcohol and fiber.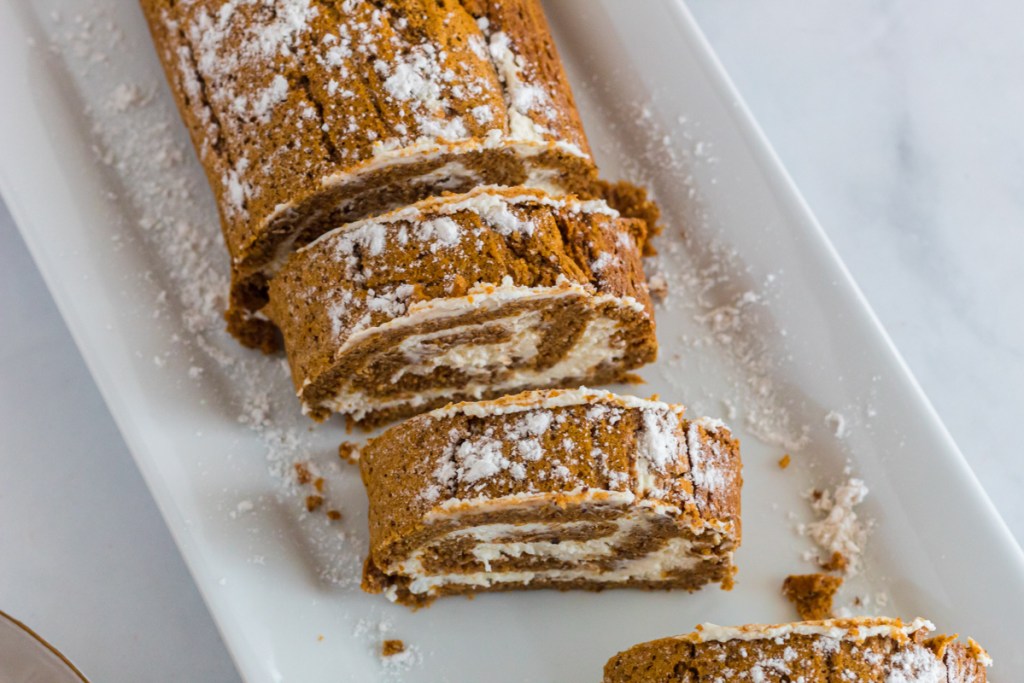 Make this your centerpiece on that dessert table!

If you want to give the illusion that you baked in the kitchen all day making this gorgeous and scrumptious swiss roll, then this is the recipe for you! Your family and friends will be talking about it for days and coming back for second and third helpings.
My Hip sidekick Jenna made this keto pumpkin Swiss roll, too, and here's what she had to say about it:
"This roll is amazing; the perfect fall dessert. It is not overly sweet, and the filling is spectacular (trust me, I was eating it by the spoonfuls before adding it to the cake)! It slices up beautifully and looks as good as it tastes. This is one the whole family loved, and I can't wait to make it again!"
---
Can't get enough of pumpkin treats? Try this easy keto pumpkin cheesecake!