Get $50 Off the Popular Always Pan (Replaces 8 Pieces of Cookware & Makes Keto Cooking Easy!)
Don't miss this Black Friday deal on one of our team's favorite pans, and one that would help you easily whip up all of our yummy keto recipes! 
For a limited time, score this popular Always Pan for the lowest price ever… ONLY $95 shipped (regularly $145!) when you use promo code SUPERSALE at checkout! That's $50 off the regular cost of this highly-rated pan!
Heads up! Looking to score the Always Pan as a gift? Please note that this extremely popular pan is currently only available to ship AFTER Christmas, with some colors shipping in January. But you'll still be able to snag it for this super hot price!
This is an AMAZING deal on the Always Pan.
Several Hip team members paid much more for theirs and would still highly recommend it at full price! We've never seen it go this low, so if you've been thinking about buying one, don't wait! We don't expect this promo code to be available for very long.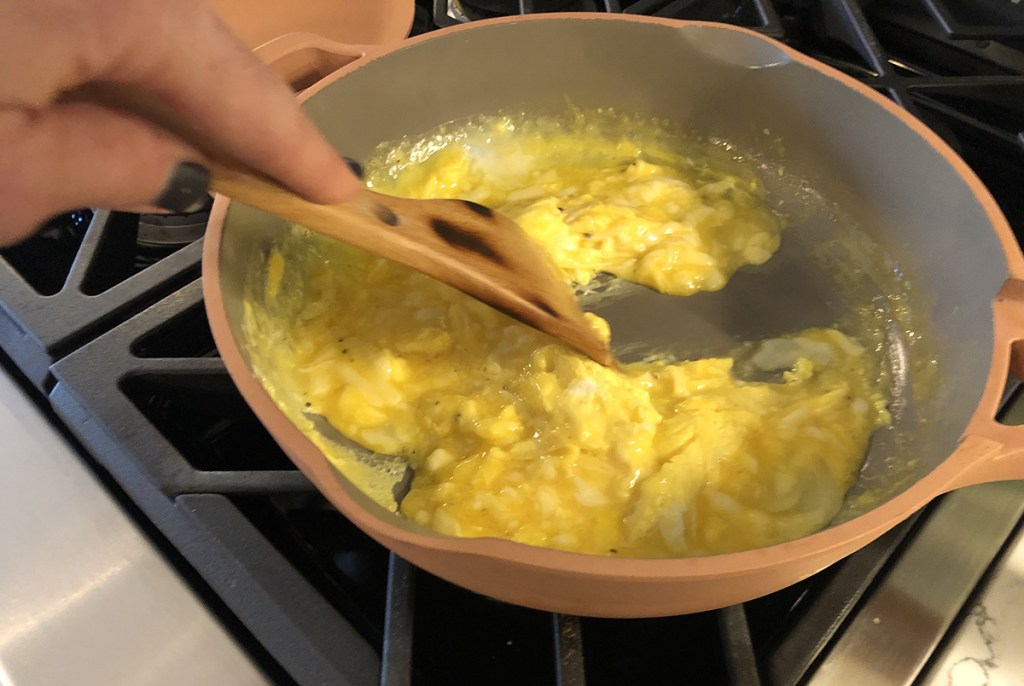 Even at this killer price, an Always Pan is rather spendy. BUT, our team has found it to be worth its weight in gold (about three pounds, by the way) in any keto kitchen.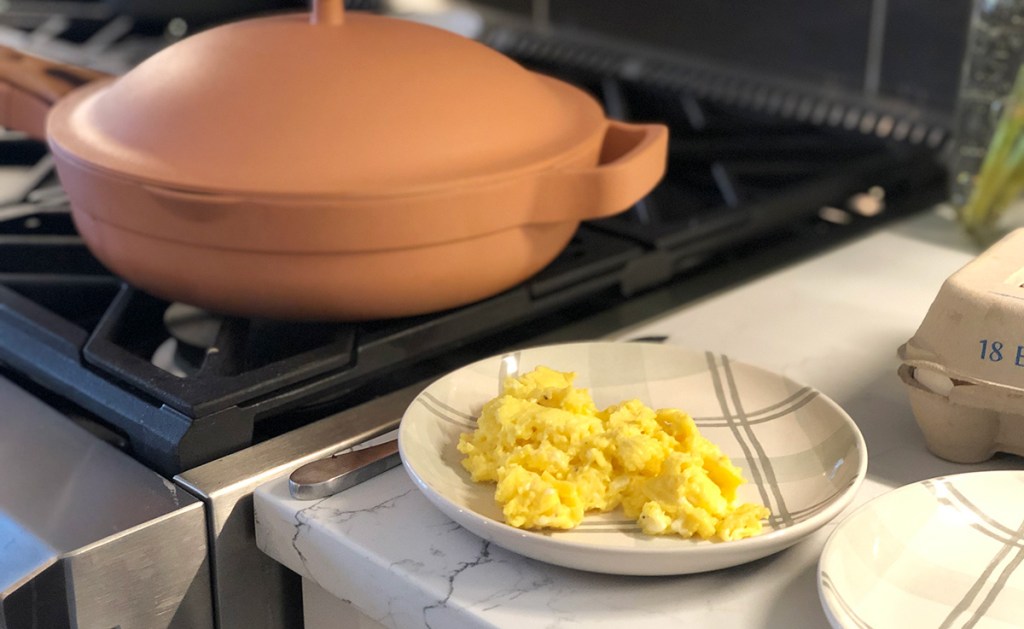 Eating keto can mean a little more time spent preparing your own food, so we find that the kitchen is one area where it may make sense to splurge a little bit whenever your budget allows.
Sticking with keto feels easiest when you have all the right tools to make your fat-fueled life as simple (and delicious) as possible. And it doesn't hurt that this particular kitchen tool is beautiful to look at! 😍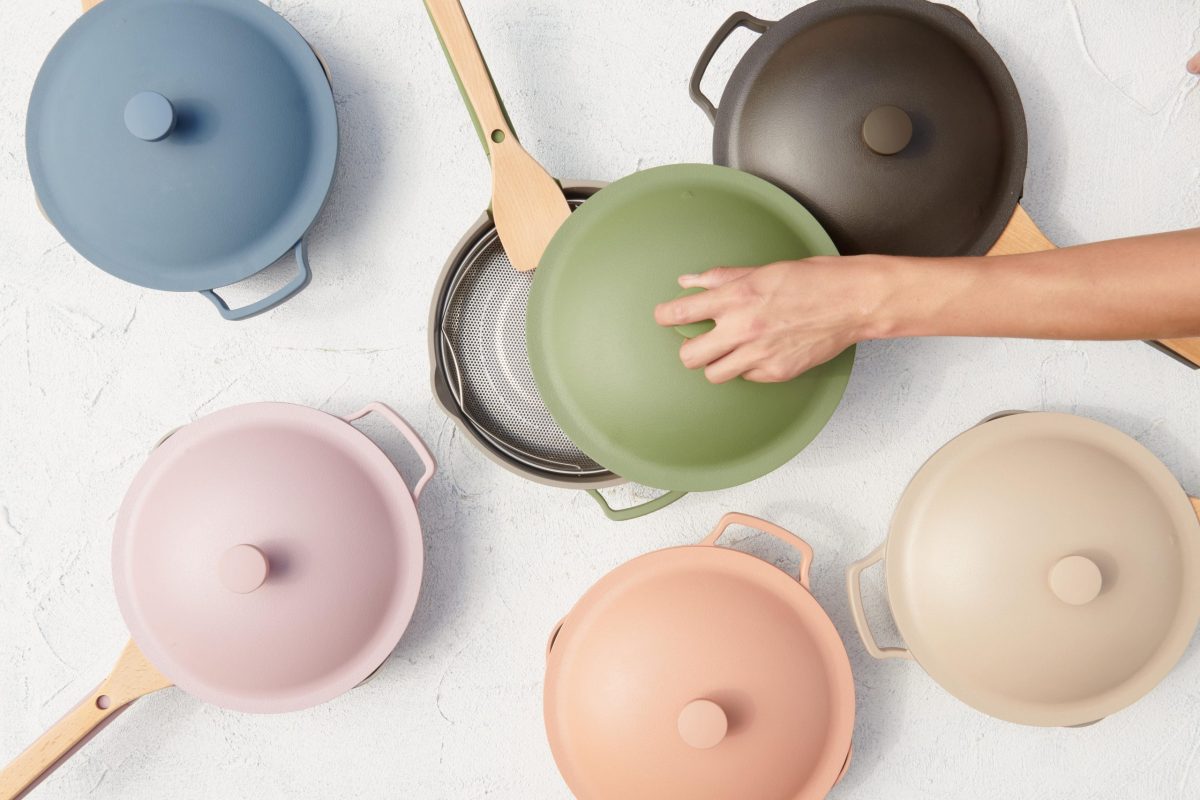 This pan looks amazing – it comes in 6 different fun and sophisticated colors. If you're anything like us, you'll want to leave it out on your stovetop all the time!
It replaces up to 8 traditional pieces of cookware including fry pan, saute pan, steamer, skillet, saucier, saucepan, non-stick pan, spatula, and spoon rest. That means less clutter in your kitchen, cabinets, and drawers!
It comes with a nesting beechwood spatula that fits perfectly on the integrated spoon rest. This is an absolute game-changer for anyone who makes a mess moving their spatula back & forth between the pan and the spoon rest.
The Always Pan also comes with a custom stainless steel steamer basket so you can easily steam veggies and boil keto pasta. The modular lid allows you to let off steam when you want to and lock it in when you don't.
It has pour spouts so you can easily drain pasta water, grease, etc. without making a mess!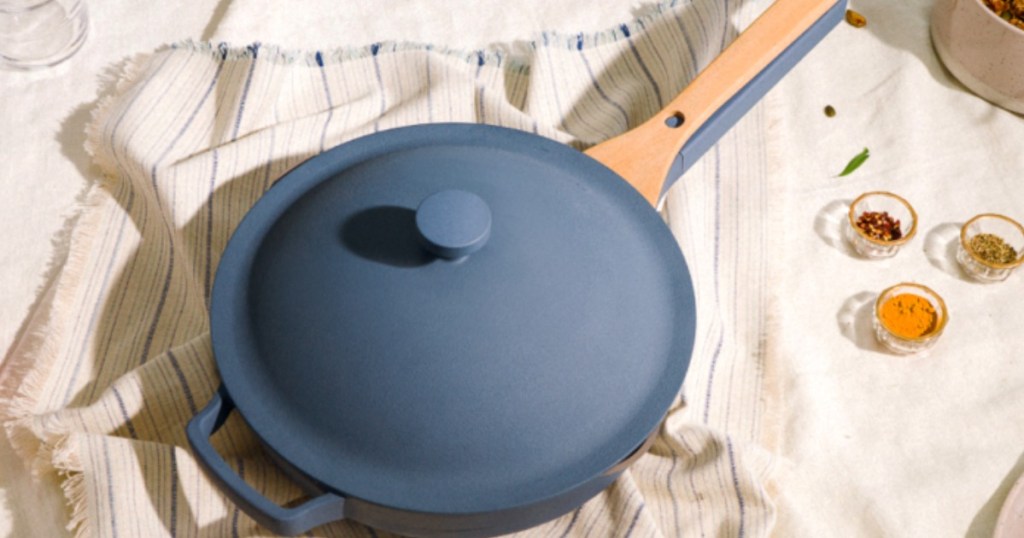 Grab this Always pan while you can:
Always Pan $145
Use the code SUPERSALE ($50 off)
Final cost only $95 shipped!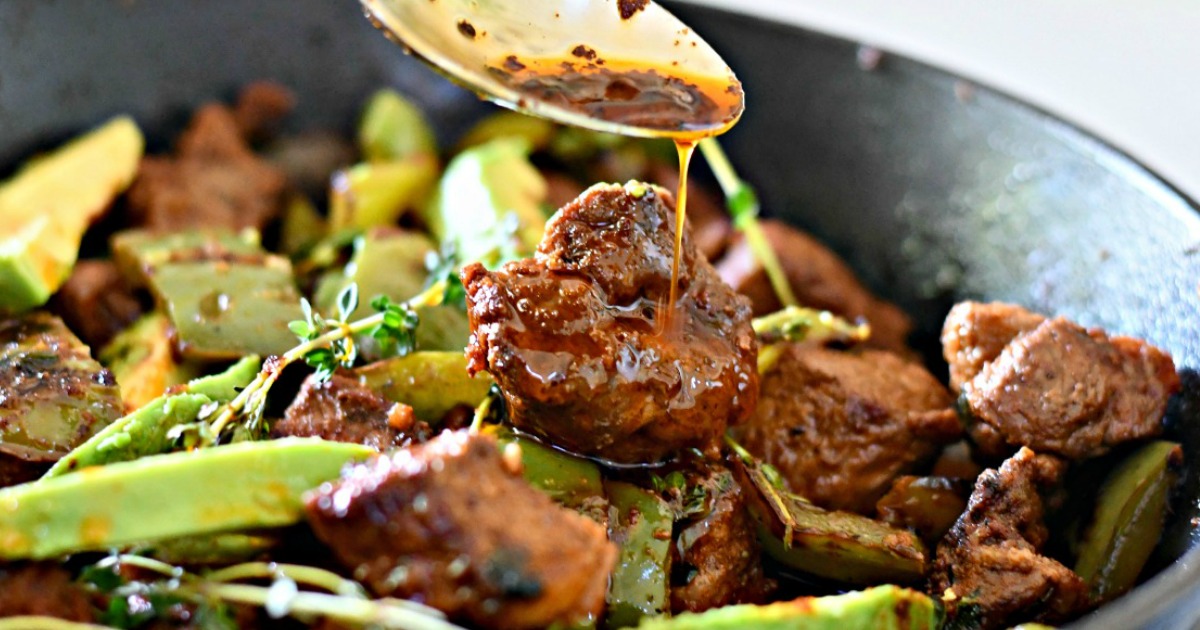 Try these recipes in your new Always Pan!