These ChocZero Rose Bars Are Keto-Friendly and Perfect for Valentine's Day!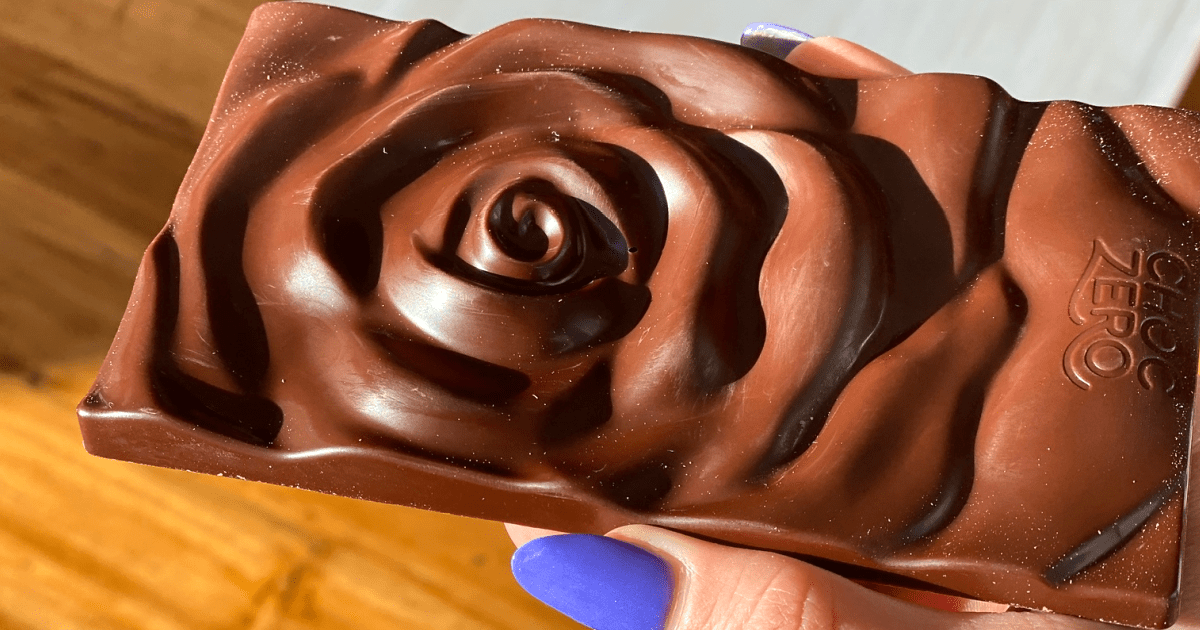 Love is in the air and so are these romantic ChocZero Rose Bars!
Indulging in decadent chocolate on February 14th has been a tradition since the 19th century when the Cadbury brothers presented us with a new way to enjoy chocolate—in bite-size pieces instead of as a rich, warm beverage.
If you've been missing out on the famous sweet treats that make Valentine's Day more loveable, you'll be pleased to know you can still enjoy it thanks to ChocZero's beautifully designed keto rose bars.
---
Here's why ChocZero Rose Bars are the Valentine's Day treat you don't want to miss out on: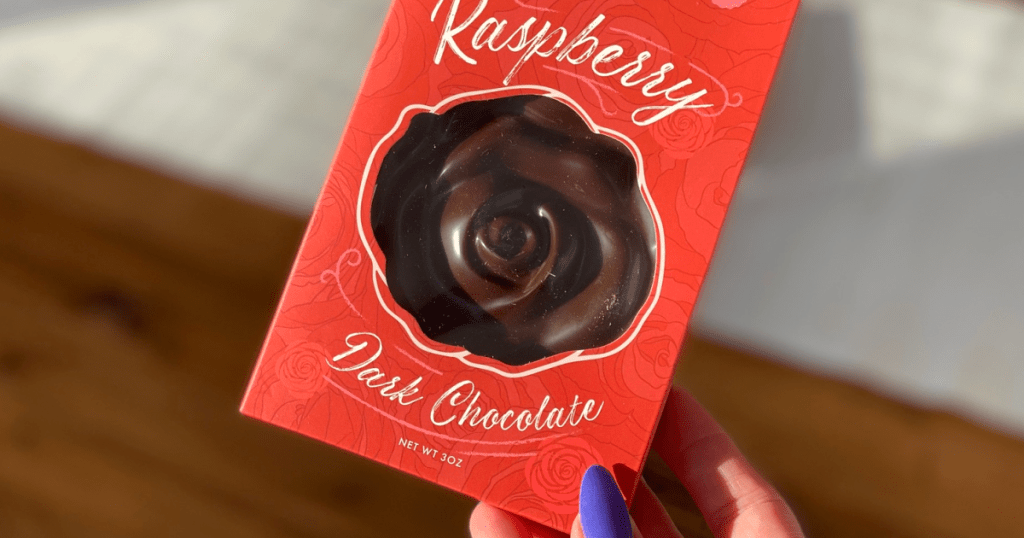 It's the prettiest keto chocolate I've ever seen!
There's something about the way a chocolate bar looks that makes it so much more appealing. Even before you take your first bite, you've likely already imagined how delicious it'll taste based on the decorative appearance. These ChocZero Rose Bars are as delectable as they appear in every way.
They're soft and delicate, and the deep chocolatey color represents the depth of flavor in every little piece you break off. If chocolate is an art form, these whimsical bars are a masterpiece!
---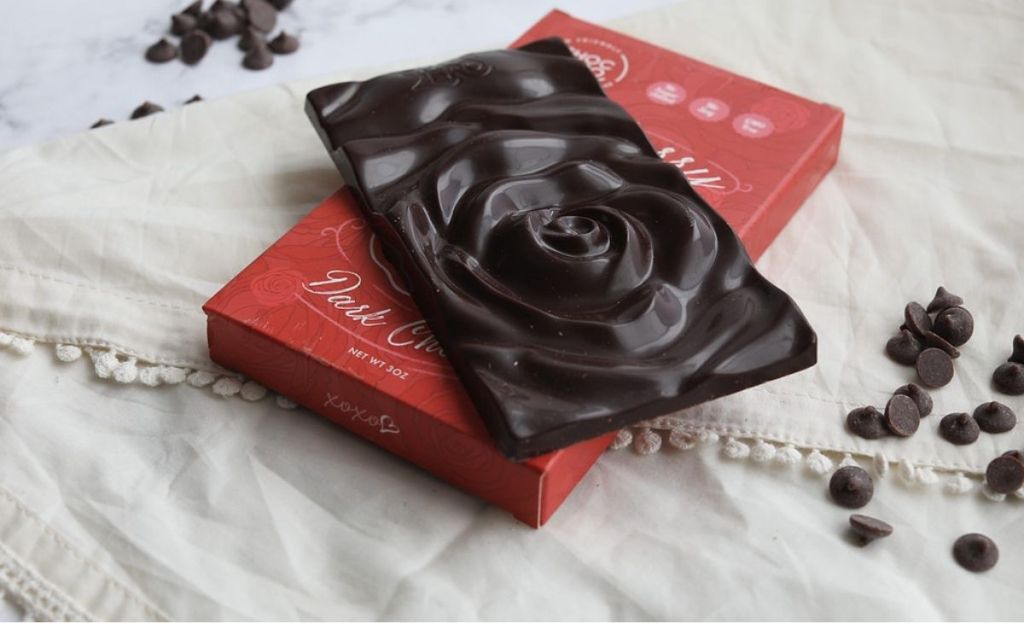 The ChocZero raspberry flavor is just right.
I've had my fair share of fruity chocolates and I don't love it when the tartness takes over the chocolate. There's got to be a symbiotic balance between the two and ChocZero Rose Bars couldn't be more perfect.
The dark chocolate tastes as real as keto chocolate could taste and the notes of raspberry are refreshing, without being too overwhelming.
Warning: You may fall head over heels for this amorous chocolate and ditch your date altogether! 😜
---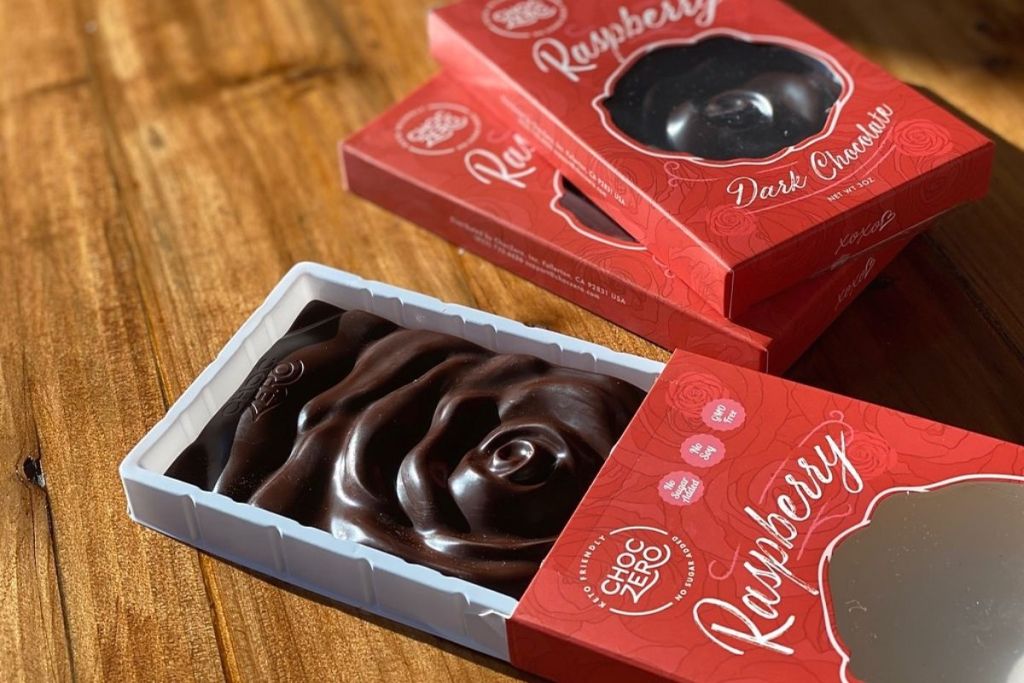 ChocZero Rose Bars are the perfect edible gift for a number of occasions.
Valentine's Day isn't the only occasion you can surprise your sweetie with some delicious keto chocolates. Gift a couple of ChocZero Rose Bars to your mom on Mother's Day or to your fellow keto friends on their birthday or just gift them to yourself for no reason at all! These sweet treats can be enjoyed whenever your heart desires! 😍
---
---
You can always count on ChocZero to use high-quality ingredients that won't leave your tummy in knots as many other keto candy and desserts do. Also, I love that the monk fruit sweetener doesn't have a weird aftertaste and is the closest thing to real sugar – in my opinion!
---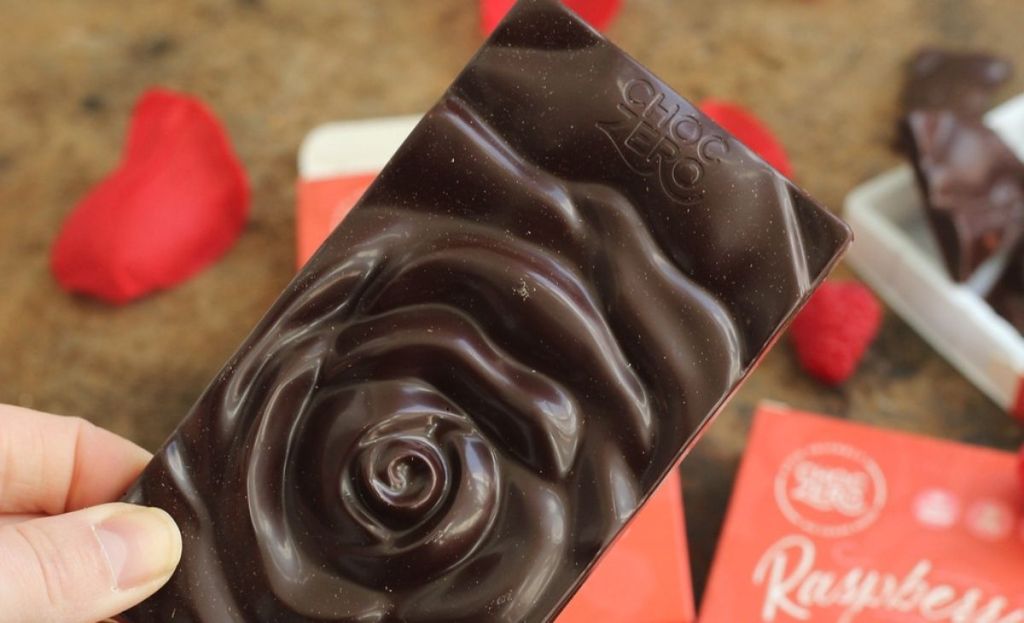 Ready to get your love affair on with ChocZero Rose Bars? Check out these deals!
These Valentine's Day-themed chocolates are selling out fast so you better hurry and get your hands on some while you can! Receive free shipping on orders over $34.99 + save 10% with our exclusive HIP2KETO promo code!
---
Check out these 9 Valentine's Day Gift Ideas for Your Sugar-Free Sweetie!