8 Keto-Friendly Restaurants Offering Free Delivery During Coronavirus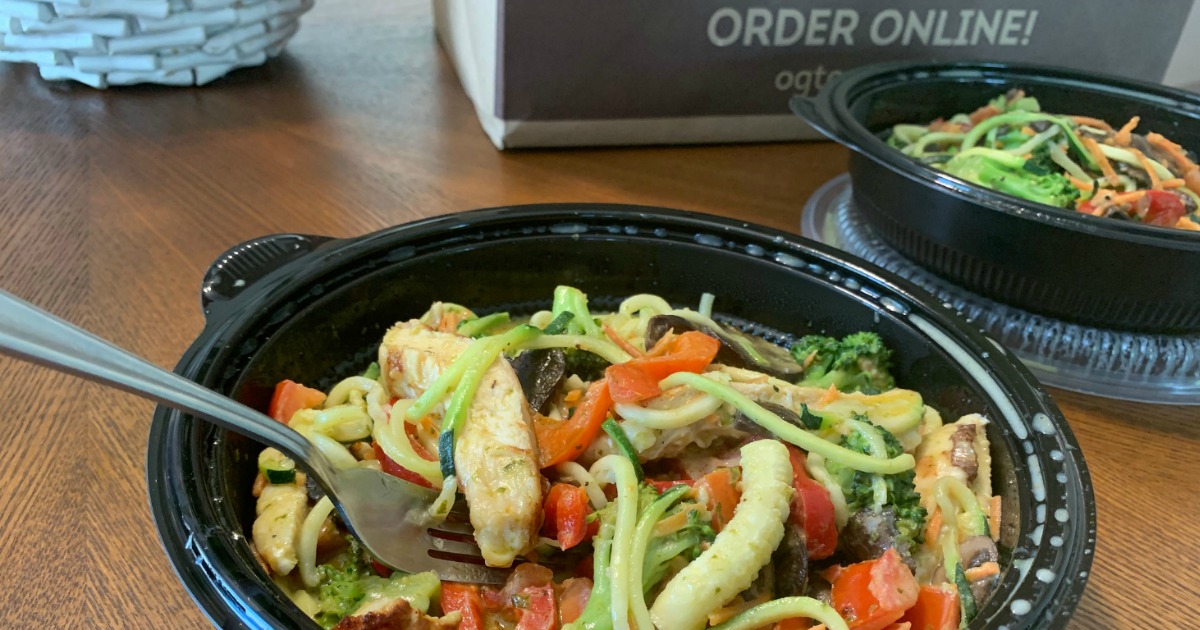 Take the night off from cooking & cleaning!
If you're practicing social distancing and looking for ways to support your favorite keto-friendly restaurants, today is a great day to order takeout.
We're sharing 8 restaurants that are offering free delivery and/or special promos. Even better, all of these restaurants have customizable keto menu options… so now you can take the night off from cooking while sticking to low carb eats! 🙌

1. Burger King
Craving a burger? For a limited time, Burger King is offering free delivery on $20+ orders via the website or the BK Mobile App. Plus, check out their current mobile offers for a great deal on your next meal!
View Our Burger King Keto Dining Guide!
2. Chipotle
Have one of Chipotle's Keto Lifestyle Bowls delivered to your door! Through April 31st, Chipotle is offering free delivery on orders of $10 or more via the Chipotle app or on Chipotle.com.
Delivery orders will be customized via Chipotle's Delivery Kitchen, which is comprised of a dedicated ingredient line operated by a special team. Chipotle deliveries will feature a new, tamper-evident packaging seal to help ensure food is untouched during delivery.
View Our Chipotle Keto Dining Guide
3. Olive Garden
Make it a Zoodles night! For a limited time, Olive Garden is offering free family delivery on orders of $40 or more ($75 minimum order total in CA, OR, and WA). Call your restaurant to get your keto favorites delivered!
View Our Olive Garden Keto Dining Guide
And, if you didn't already know, Olive Garden now offers zoodles!
4. Panera Bread
Breakfast, lunch, and dinner are covered! For a limited time, Panera Bread is offering free delivery on orders of $15 or more with the code FREEDELIVERY at checkout.
And through, April 30th only, Panera is offering 20% off gift card purchases (discount automatically applies during checkout). This 20% off discount also applies to eGift cards, so you can order one for yourself and have it instantly delivered to your inbox!
View our Panera Bread Keto Dining Guide
5. P.F. Chang's
Get your favorite Asian food delivered! For a limited time, enjoy free delivery on ANY order from P.F. Chang's when you order online or through their app.
Prefer to pick up your order? Through April 30th, you can enjoy 15% off your takeout or curbside pickup order when you use coupon code 15TOGO at checkout.
View Our P.F. Chang's Keto Recipes
6. Starbucks
Perk up! For a limited time, get free Starbucks delivery with Uber Eats (available in participating locations only). Note that a small-order fee will apply to orders under $10.
Also keep in mind that prices for Starbucks items purchased through Uber Eats may be higher than posted in stores or as marked.
View our Starbucks Keto Drinks Order Guide
7. Subway
For a limited time, Subway is offering free delivery to select areas through Uber Eats, DoorDash, Postmates, GrubHub – no code needed!
If ordering for takeout, you can take advantage of this special – buy two Footlong subs and get one free!
View Our Subway Keto Dining Guide!
8. Taco Bell

Think outside the bun! Through April 30th, Taco Bell is offering free delivery on your first delivery order of $12 or more (before tax, tip, and fees) at grubhub.com or using the Grubhub app.
View Our Taco Bell Keto Dining Guide!
BONUS: 7-Eleven
Feeling snacky? Through April 30th, get your favorite 7-Eleven snacks & beverages delivered completely free when ordered through the mobile app – just use promo code FREE4U at checkout!
⛽️ Don't miss these Keto Gas Station Snack Ideas!
We've got even more keto dining guides RIGHT HERE!