13 Yummy Keto-Friendly Recipes Starring Avocados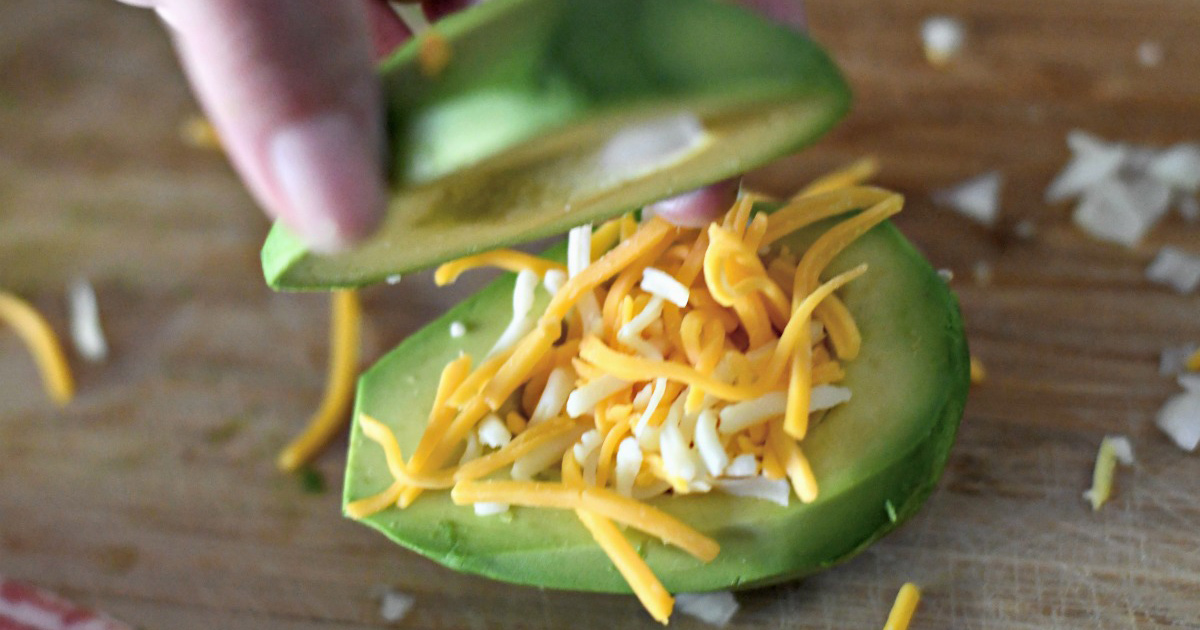 How many avocados is too many avocados?
The limit simply doesn't exist! We've rounded up our favorite delicious avocado-based recipes in celebration of the glorious fruit.
Why are avocados so great?
On top of being delicious, avocados are a super fruit full of nutrients that help support a healthy diet and are one of the best anti-inflammatory foods to eat while on keto. They've got healthy fats like vitamins C, E, K, B-6, and omega-3 fatty acids as well as plenty of magnesium and potassium. Eat up! 🥑
1. Crispy Avocado Chips
Curb snack cravings with these crispy, crunchy chips. Better yet, they only require 2 ingredients to make! Get the recipe here on Hip2Keto.
2. Bacon-Wrapped Avocado Fries
Is this the ultimate snack or what?! While we'll eat pretty much anything bacon-wrapped, the combo of salty, savory bacon wrapped around mild, creamy avocado is out of this world. Get the recipe here on Hip2Keto.
3. Keto Avocado Toast
No bread, but still Instagram-worthy. This easy breakfast treat comes together in under 90 seconds and can be customized with your favorite seasonings. Get the recipe here on Hip2Keto.
4. Bulletproof Chocolate Shake
You may be thinking, "I think this recipe is in the wrong round-up," but there's avocado inside. The combination of blended avocado and coconut milk gives this yummy shake its creamy and frothy consistency. Get the recipe here on Hip2Keto.
5. BLT Sushi Rolls
Sushi, meet bacon. 🥓 This crazy creative take on sushi combines the classic BLT elements with a touch of freshness from some chopped avocado. Get the recipe here on Hip2Keto.
6. Avocado Chicken Salad
Kick your chicken salad game up a notch with this recipe that swaps in creamy avocado instead of mayo for extra flavor and healthy fats. Get the recipe here on Hip2Keto.
7. Avocado Feta Salsa
Imagine salsa you know and love, but with a Greek twist. That's the tasty result you'll get from this bright and fresh salsa appetizer! Better yet, it's easy to put together last minute. Get the recipe here on Hip2Keto.
8. Bacon-Wrapped Avocado Burger Bombs
Your backyard BBQ will never be the same after you introduce this recipe to friends and family. Melty cheese encased in an avocado shell surrounded by burger meat wrapped in bacon = so. much. yum! Get the recipe here on Hip2Keto.
9. BAE Salad (Bacon, Avocado, Egg)
Need a side to go with those burger bombs? Try our BAE (bacon, avocado, and egg) salad, and you're sure to fall in love. Scoop it up on a plate or serve in a wrap for an easy lunch. Get the recipe here on Hip2Keto.
10. Avocado Salad Boats
Forget plates and serve up yummy salads inside the shells. Plus, all the delicious avocado chunks that are scooped out to create the serving dish can be added to any salad recipe of your choice! Get the how-to instructions here on Hip2Keto.
11. Shrimp and Avocado Salad
Bye-bye boring salad lunches! This simple salad takes healthy, crunchy veggies to new heights thanks to the bright cilantro lime dressing. Get the recipe here on Hip2Keto.
12. Keto Guacamole
You can't have an avocado round-up without a classic guacamole recipe. Ours is creamy, yet crunchy, and the perfect blend of fresh flavors. And Hip Tip—storing your guac with the avocado pits reduces browning! Get the recipe here on Hip2Keto.
13. Tuna Ceviche
Upgrade your mid-day meal with a can of tuna, avocado, and some veggies in this lettuce wrappable ceviche salad. And if you're not a fan of seafood, you could try this recipe with chicken instead. Get the recipe here on Hip2Keto.
Check out our favorite avocado products!