Keto Success Story: Candi & Her Husband Lost Weight Without Stressing About Macros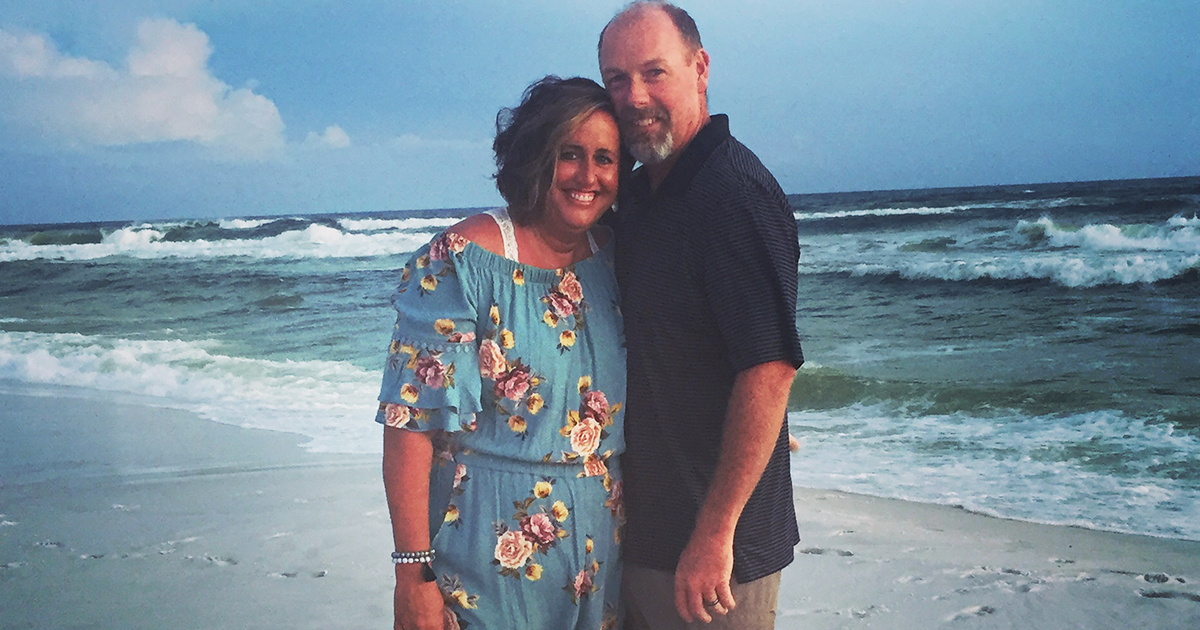 Turn keto into a lifestyle rather than a strict diet.
At Hip2Keto, we believe that keto is truly a lifestyle rather than a number-crunching diet. A perfect embodiment of the lifestyle is Hip2Keto reader, Candi. Her focus on simply sticking to keto-friendly foods rather than worrying too much about the numbers has helped both her and her husband find weight loss success along with other health benefits.
Read her story below:
I started keto back in March of 2018. My husband, Eric, joined me a month later. We have never felt better and have lost a combined total of 120 lbs. We don't count macros, just only eat keto-approved foods.
He works a physical job and goes to the gym several days a week. I didn't start exercising till around halfway through, but now I walk three miles, on a hilly road, around 3 or 4 times a week. Eric is at his goal weight, but I have about 40 more lbs to go!
Hip Tip: Check out these tips to crush your workout on keto!
Weight loss so far? 60 lbs.
Any struggles with sticking to keto? Working next door to a donut shop. 😂
Tips to share for success? When I crave sweets, we make something with an alternative sweetener instead of sugar.
Benefits outside of just weight loss? Less snoring, more energy, and no need for a daily nap.
We're so happy for Candi and her husband for all of their success with following a ketogenic diet. Just look at how radiant their smiles are! We love it! Here's to their continued health and happiness on keto. 😊
How about you? Do you have a success story you'd like to tell?
Share it with us here for a chance at a $25 Amazon gift card and stay inspired with on your keto journey with more success stories from Hip2Keto readers!