Burger King Keto Savings (Just Use Your Phone!)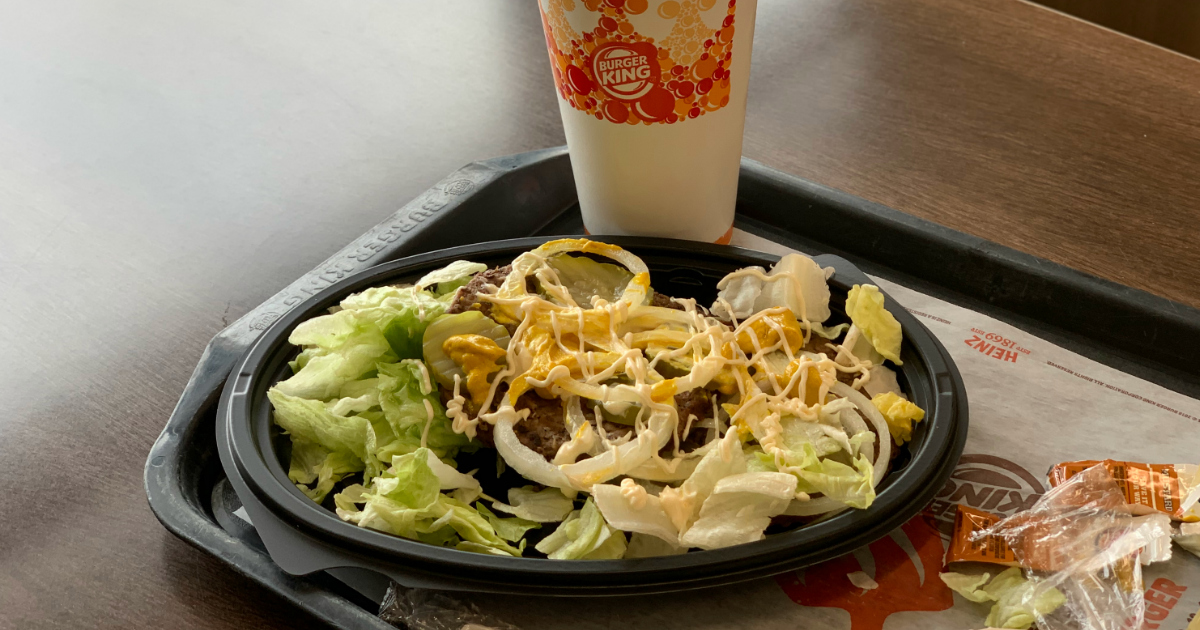 Looking for an affordable keto meal?
UPDATE – The following 1¢ deal is no longer available BUT be sure to check the app as there are lots of other mobile offers available!
My mouth is watering! 😋 Through February 21st, download or open up the free Burger King app for iOS or Android to score a coupon valid for a 1¢ Single Sourdough King Burger with your first order via their mobile app! Note this coupon has a limit of 1 per guest and is valid for new Burger King app users only.
To make your burger keto-friendly, be sure to order with NO sourdough bun and NO tomato pepper sauce – just ask for the flame-grilled Whopper 100% beef patty, bacon, American cheese, onions, and salt & pepper seasoning (or add mayo and mustard if you'd like!). If you customize your sandwich this way, here's what your macros will look like:
Nutrition (1 Keto Burger): 370 Calories | 29g Fat | 2g Carbs | 27g Protein
Up next: Check out our Burger King Dining Guide!